PRCC HAPPY HOUR CONTINUES IN 2018! 

The Portland Republican City Committee is hosting its regular monthly happy hour event on Thursday, November 8, 2018 from 5:30 to 7:00 pm at  Bruno's Restaurant and Tavern (https://brunosportland.com/) on 33 Allen Ave. Come enjoy the libation of your choice with current and prospective members of the PRCC and learn about ways to get involved with your fellow Republicans in the city.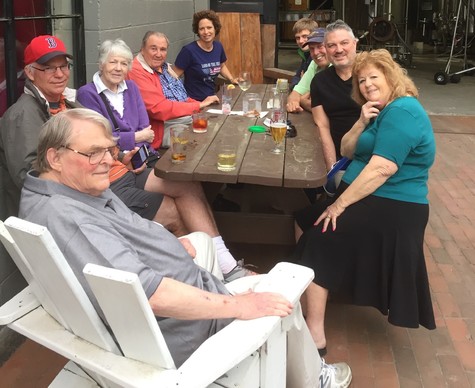 PRCC Executive Committee Vacancies
Stuart Tisdale was elected as our new Program Chair at our May meeting.  Please join me in welcoming him to our PRCC Executive Committee!
Bill Gowen, our longtime Treasurer, resigned from the PRCC pursuant to his leaving Portland.   We wish to thank Bill for his many years of service to our committee.  He's been a great help to us and will be sorely missed!  As a result, we have a vacancy for the Treasurer position on the PRCC Executive Committee.  
In addition to this election, Tom Elliman and Stuart Tisdale were both elected as Portland members of the Cumberland County Republican Committee at our May meeting.  Congratulations to them both!
Please notify Chair Peter Doyle (chair@portlandcitygop.com) if you have an interest in becoming our new Treasurer or wish to serve as Portland members to the CCRC, for which we have 10 remaining vacancies to fill.
Subscribe to our mailing list